FIT-POP Quality Yellow Popcorn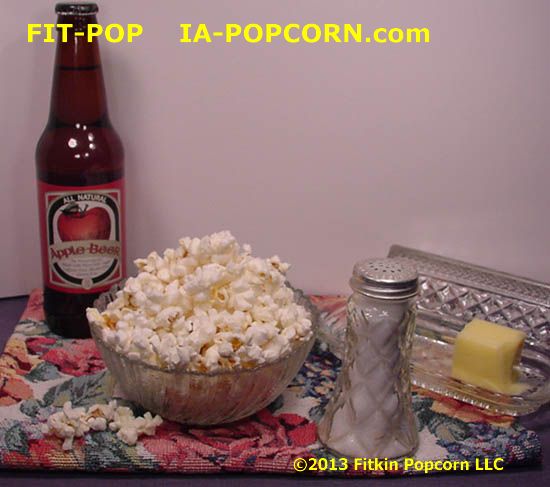 FIT-POP quality yellow popping corn is grown in Iowa. Iowa has a reputation for growing the most and the best corn in the world. We choose only the best varieties of popcorn to produce large, tender popcorn with a taste like no other.
We grow our own corn so that we know that it's grown with sustainable practices with a minimum of chemicals to control weeds. FIT-POP does not contain any GMOs, as food safety is our primary concern.
Our Fit-Pop quality yellow popcorn sold here is the same corn we sell to several theaters that rely on popcorn as their main source of income. When you pop FIT-POP you are getting the best of the best. We guarantee total satisfaction or we will replace it.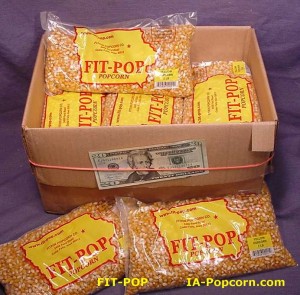 On the left is a 24 Pound case of Fit-Pop quality yellow Popcorn. One case consists of a dozen two pound bags.  This is a handy size for gifts and fundraisers as well as a nice size for stocking the shelf in your pantry.
The $20 bill is shown to give you an idea of the size of a case of popcorn. There is a lot of popping goodness in every case.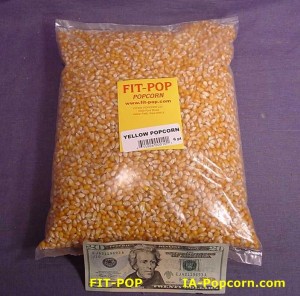 Or, if you would rather have larger bags for a higher capacity popper, we can also provide a 24 pound case of  Fit-Pop quality yellow popcorn using four 6 pound bags like the one to the left.