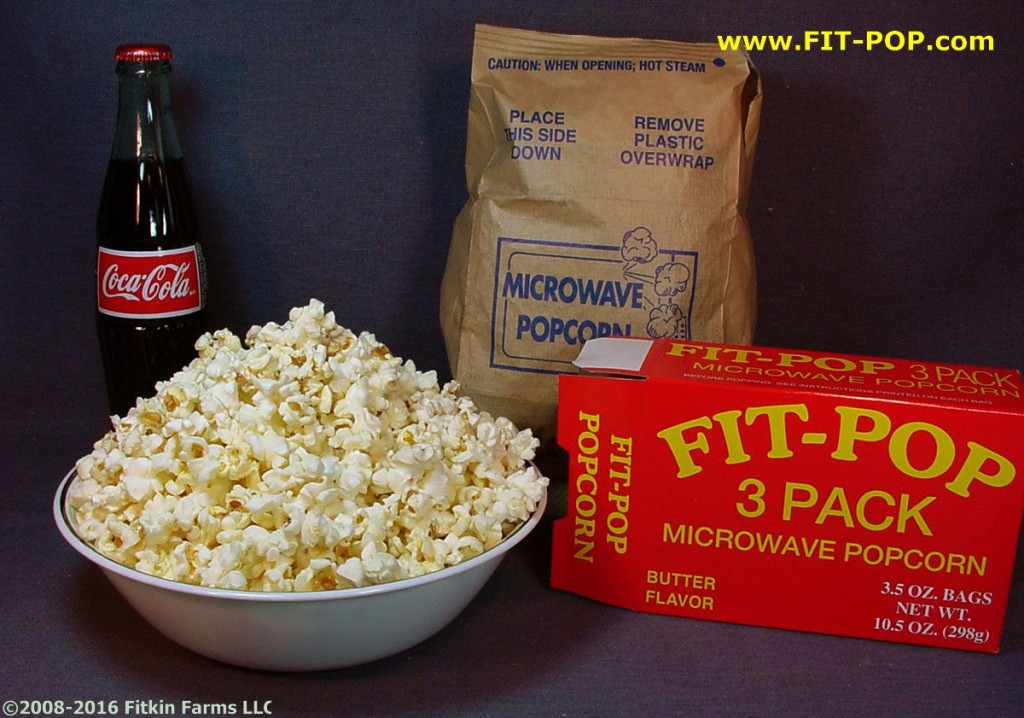 FIT-POP microwave popping corn is the same yellow popcorn we sell in the theatres and in 2 pound bags.  As with all of our crops it's raised with the use of sustainable agronomic practices.  Grown on a 4th generation family farm located in Northeast Iowa.  The best corn in the world is produced in Iowa.  So it only makes sense that the best popcorn also comes from Iowa.  Here at Fitkin Popcorn we strive to live up that standard. By using sustainable practices we are confident that we can continue to produce corn for many generations to come.
FIT-POP microwave popping corn produces large fluffy flakes just like you will find in movie theatres.  And you will only find one or two un-popped  kernels at the bottom of the bag.  We guarantee the same savory flavor in every bag.  Many popcorn companies use their poorest quality popcorn for microwave corn.  They will use popcorn that would other wise have to be discarded.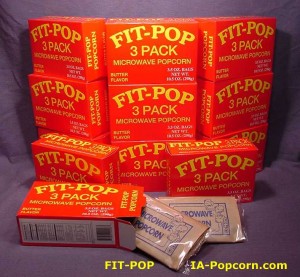 Several years ago I was having a conversation with a popcorn professional, it went something like this.  I asked, "What does popcorn need to be like for the microwave."
They responded, "It doesn't matter, all people care about is a full bag."
So if you see un-popped kernels at the bottom of the bag, it's because the processor knows ahead of time how much extra popcorn they need to add to make sure the bag gets full.
From what I have heard from conversations I have had with consumers over
the years, that statement usually holds true.  There are un-popped kernels,
but the bag is always full. If you want the convenience of microwave popping corn, but don't want to compromise taste and texture, FIT-POP IS THE WAY TO GO. It costs us a little more to produce FIT-POP microwave popping corn because we won't compromise quality.